GESWA to Start New Document Verification Services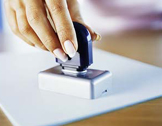 GESWA (Global Education Solutions for Working Adults), one of the major initiatives of GESFWA, has taken another step towards enhancing quality services for working adults and is launching a new Document verification service to help working adults in the fulfillment of their academic or professional goals.
In this document verification service, GESWA will verify all of a student's academic credentials and issue its own verification certificate. This certificate will be based on a robust verification and validated of the credential directly from the issuing institution.
GESWA has the world's largest database of institutions, courses and degrees and this is regularly maintained and increased, making GESWA well-placed to overview credentials form various universities world wide.
Verifying academic credentials ensures that they are recognized internationally. This will accelerate the usual lengthy verification process that most international and working students face. Students will benefit by having their genuine academic documents readily acceptable to both institutes and employers world over with the GESWA verification certificate to support their applications with the facts. This allows students to enjoy increased flexibility in their pursuit of an educational or career growth due to its main advantage – Verification by a trusted body.
By introducing the Document Verification Service through its initiative GESWA, GESFWA once again has proved its determination to provide the required systems and solutions so that more and more working adults can pursue their desired education, climb the career ladder and in turn contribute to the world economy.