WE REMAIN COMMITTED TO OUR CAUSE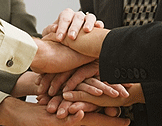 GESFWA's mission is to standardize working adults' education throughout the world and expand its outreach by providing required systems and solutions so that more and more working adults can pursue their desired education.
Being a mission-oriented organization, GESFWA is taking leaps towards its goal with enormous pace. It was very important to standardize and promote working adults' education. Numerous discussions among world's educationists in this regard since the start of year 2007 resulted in GESFWA's creation. The goal to achieve was set to be the
standardization of working adults' education worldwide and expanding its outreach to more and more working adults of the world.
Since June 2007, GESFWA has effectively been helping working adults of all parts of the world. GESFWA's network is growing at an enormous pace throughout the world and more and more people linked with the field of education are becoming GESFWA's members. To further its mission, GESFWA has taken many initiatives, such as creation of IAO an educational accreditation body working to enhance the standards for working adults' education world wide. Other initiatives include creation of GESWA which provides working adults with solutions to excel in their career and guides them through the best suited study options available.
All of our worldwide chapters create a synergy and strengthen GESFWA's network, besides promoting and standardizing education for working adults in their respective regions. We plan to take many more steps to provide the working adults of the world with effective solutions so as to create an enabling environment for them where more and more working adults can get their desired education and enjoy optimum career growth.
If you are not yet a member of GESFWA, become our member now and be a part of our mission by engaging in educational work for your region join now