GESFWA'S New Initiative for a UK based educational system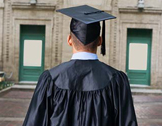 GESFWA is pleased to inform you of the latest initiative in our mission to support working adults in pursuing higher education.
The UK based Education System has a strong reputation as an education model with rigorous assessments and is widely followed by a number of regions around the world like Africa, Middle-East, Europe, the Sub-continent and the rest of Asia.
Though a number of on-line and traditional programs based on the UK educational system are currently available: the options for higher studies for working adults who would like to follow the British educational system are limited when compared to those preferring the US-based educational systems.
Therefore GESFWA is keen on developing a whole new systemized UK based education system in collaboration with various universities and institutions throughout the world following this UK system of education to provide working adults quality studies regardless of their work commitments or location.
This further strengthens GESFWA' focal mission to boost working adults' education throughout the world and spread out its reach by offering requisite systems and solutions so that more and more working adults can acquire their preferred education and in turn play their role increasing the overall productivity and GDP of the world.